When it comes to creating a high-quality blog, picking the correct blogging platform is the first step. The best blogging platforms allow you to share and exchange your thoughts and ideas and are also beneficial for business. If you wonder how to start a blog or how to become a blogger, this article is for you. Here we are talking about the best blogging platform or CMS should you use for blogging. We will compare together all the popular blogging platforms or CMS separately.
The 19

Best Blogging Platforms

If you're interested in a particular blogging platform that you have already heard about, follow the link in this list. If not, read about all the best blogging platforms that might suit your needs. Knowing your needs in a blogging platform will assist you in selecting the best option. The more people who read your blog, the more likely it is that you will want to tailor the design and functionality of your blog to accommodate them. For this reason, it's crucial to concentrate on the best blogging platform that can suit your developing preferences.
1.

WordPress.org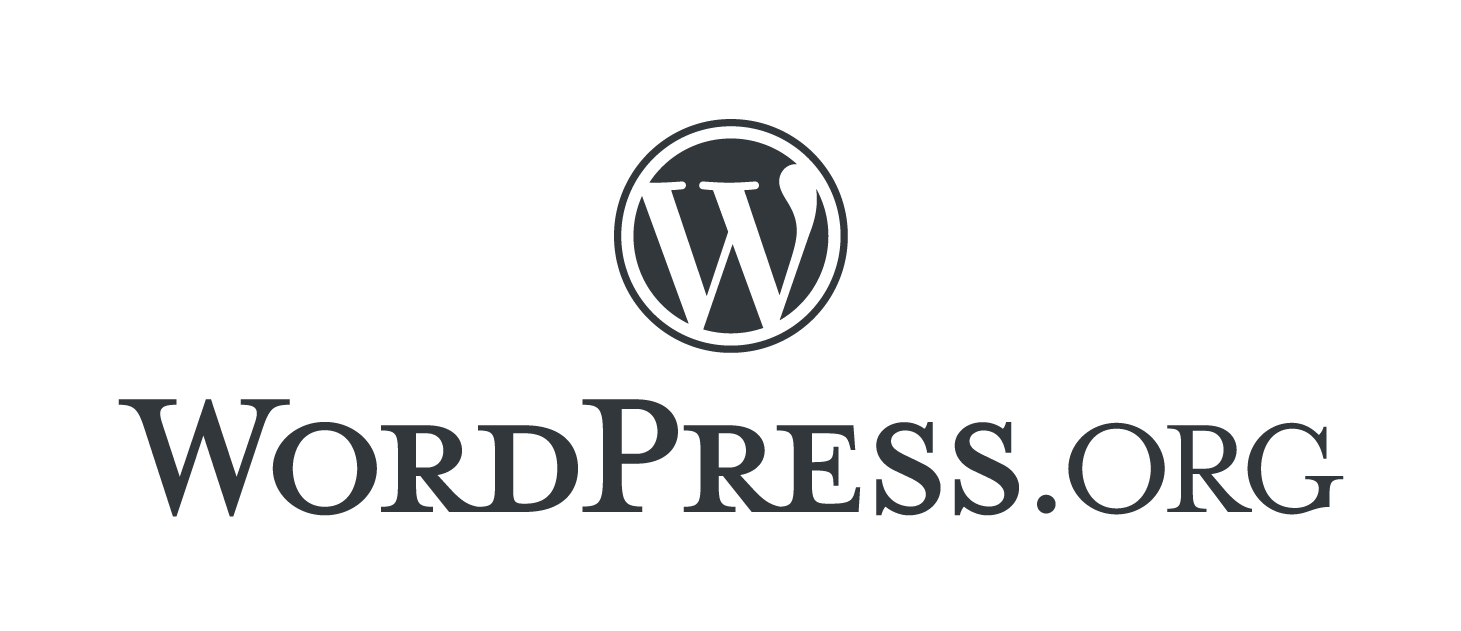 WordPress.org is the most widely used blogging platform in the world. It is an open-source CMS for making any site or blog. 40% of the websites use WordPress, from hobby blogs to the biggest news sites online.
This blogging platform is very convenient. Even if you don't know how to code, you can still make your blog or website look and function the way you want it to with the help of the countless plugins, website building tools, and themes available.
After some learning and practicing, the platform's user interface is simple. The amount of space you have access to is not limited whenever you host it. Moreover, if you'd like to monetize your blog for financial gain, you can do it in a variety of ways.
All sorts of different abstract and artistic themes, as well as more generally "business" ones, can be found in its library. When comparing two widely used blogging platforms, such as WordPress.org and WordPress.com, one must take into account the fundamental difference in their restrictions. WordPress.org allows users to add SEO tools. WordPress.com has a paid premium tier that includes an integrated search engine optimization tool.
WordPress is highly secure, SEO Friendly, responsive mobile, high performance, easy and accessible, powerful media management and can be managed on the go.
Pros:
You can use custom designs and plugins.
Simple setup, no coding knowledge required.
Its design and Plugins are also available in free and premium versions by the third party or its official repo.
World's 28% of sites are powered by WordPress.
User-friendly, full access to 2000+ themes and 40000+ plugins from WordPress repo (approx it can more or less).
You can use the custom domain name.
Full control.
Great community supports – You can many blogs, tips, and tricks to improve your blog. If you have any queries, you can ask them in their support forum.
A variety of the best free themes.
Cons:
Self-hosting a website requires time to understand some important aspects of the WordPress backend administration.
Your data backup and safety are entirely under your control.
Perfect for:
Professional bloggers who want to make money online via a blog.
Hobby bloggers.
Bloggers who want full control over their blog.
Even though WordPress.org is free, it needs a domain name and hosting. (do not be confused with wordpress.com, which does not require a web server).
Reliable hosting for WordPress: Bluehost (starting at $2.95/mo), WPX (starting at $20.83/mo, up to 5 websites), or Digital Ocean (starting at $5.00/mo, for advanced users or developers).
2.

WordPress.com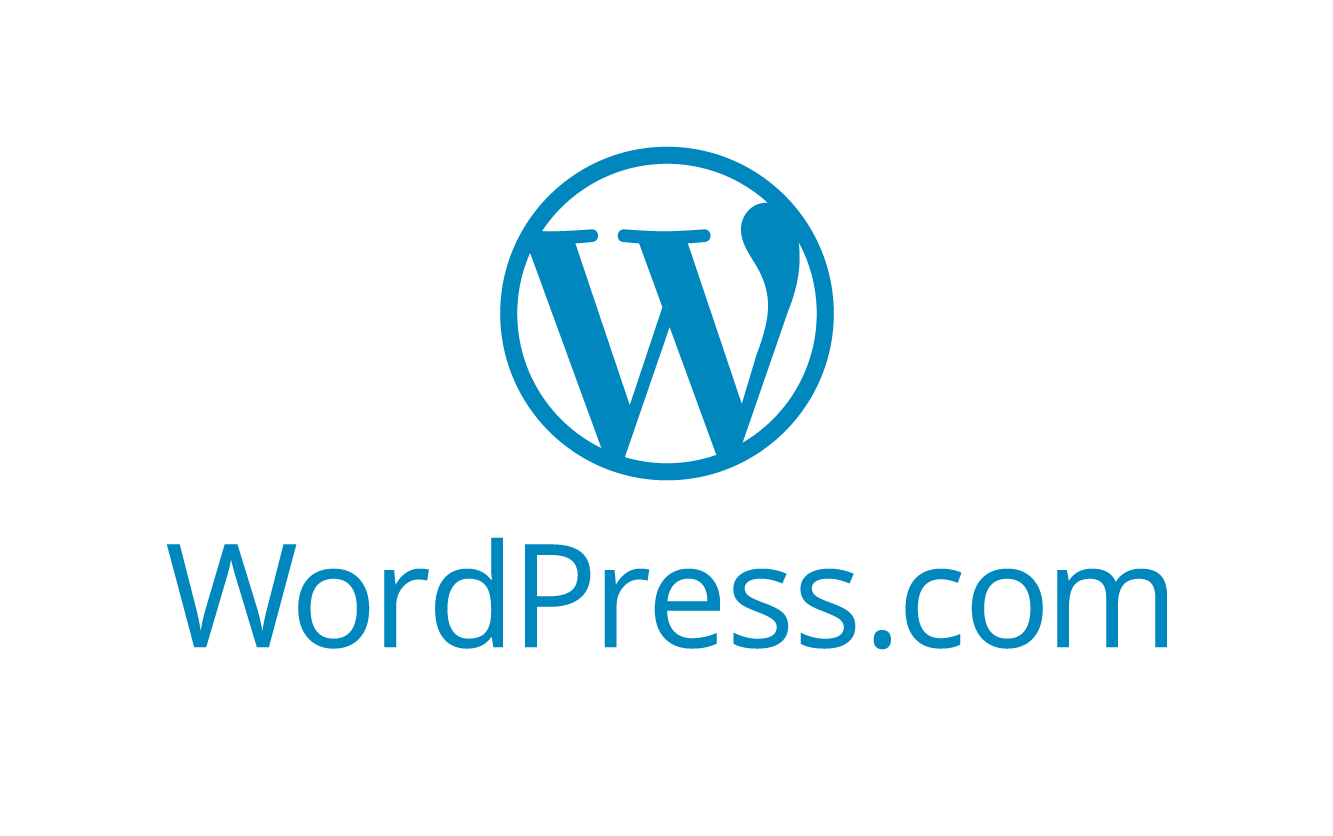 WordPress.com has hosted version of WordPress. Despite the fact that the two are built on the same foundation, WordPress.com is entirely hosted by Automatic. So, all you have to do is sign up, select a domain name and theme, and start making your blog site.
WordPress.com provides a free, fundamental blog hosting service. You can upgrade to more storage space or other premium features by paying a little extra.
WordPress.com, which launched in 2005 with the intention of making WordPress accessible to a wider audience, is an excellent blogging platform for users who aren't interested in the more advanced features of self-hosted WordPress.
WordPress.com is a simple blogging platform to set up and provides free services for running a basic blog; however, it gives you very little control over the customization options available for your website. This may provide a significant challenge for owners of small businesses.
In this, you have limited access to your blog. In WordPress.com, you can't have full control over your blog. You can't install plugins. For premium designs, you need to pay for them.
Pros:
Simple to set up, no coding knowledge required.
Compared to Self-hosted WordPress, it has limited functionality.
At the time of signing up, get a subdomain like, for example, wordpress.com. You can use your own custom domain name instead of a subdomain.
Cons:
You can't install custom plugins or themes.
WordPress ads.
Perfect for:
Hobby bloggers.
Blogging companies.
You can't serve your own ads, so not perfect for professional bloggers.
WordPress is perfect if you want to start your own site and blogging for fun, not for money.
3.

Blogger.com

Blogger.com is a Google product which served by Google. For those who aren't comfortable with technology, it provides an easy and quick approach to starting a blog post and own site. Blogger was around before other blogging platforms. Pyra Labs released it for the first time in 1999, and later it was acquired by Google in 2003.
On the popular blogging platform Blogger.com, you can use HTML, CSS, and JS files to enhance your blog, its designs, and widgets. You need to have Google accounts to access this.
With Blogger, you can start blogging in just a few minutes without worrying about any specific technical aspects.
Using Google Adsense, you can also quickly and easily monetize your blogging platform. Blogger will show relevant adverts on your blog and pay you based on the number of people who visit it after you fill out a form with your details and payment information.
Pros:
You will get a subdomain like examle.blogspot.com. You can also use your own domain instead of a subdomain.
Simple setup, no coding knowledge required.
Blogger is a simple and easily accessible blogging platform, so a newbie can also use it.
Availability of free blog templates
Cons:
You can't use your own plugins or extensions with limited access.
There aren't many updates or improvements made to Blogger very often.
Perfect for:
In my opinion, not for professional bloggers.
Simple to use, so newbies can use this as a blogging platform.
You can use your own ads, so it's also suitable for small bloggers.
4.

Drupal

Drupal is not just a blogging platform, it is a flexible and efficient content management system (CMS) developed in PHP and backed by relational databases. It can be used to build everything from simple websites and blogs to complex social networks.
Drupal is pre-packaged with hundreds of different features and modules. More functionality is available in Drupal than in other open-source systems, but only if you take the effort to learn how to use it.
So, it can be perfect for blogs and as well as its associated business. In my opinion, the only problem with Drupal is that you need full skill to manage this. There are not many more tutorials available about Drupal.
Pros/Cons:
Not for beginners.
You need web hosting to host this.
You can use a custom domain.
Perfect for:
Professional bloggers.
Blogging companies.
For hosting this, you can buy hosting from Bluehost at $2.92/month (36 months). Bluehost is a popular hosting provider. It hosts more than 2 million domains.
Bluehost hosting is recommended by Drupal.
5.

Ghost

Ghost.org is an open-source blogging platform that was developed for authors, editors, and journalists in mind. 2013 saw the debut of the product, which was made possible by a successful Kickstarter campaign.
You need to pay for its hosting. Ghost provides a live writing interface for all articles, so you can correct wrong words and time writing.
This platform contains basic blogging tools, and it is very simple to create a blog and start publishing material with Ghost. Either individual bloggers or online publishers will benefit from the system's streamlined approach to blog maintenance. Any aspect of Ghost can be adapted better to fit your goals and your site's visual style.
You may customize your blog to provide your viewers with the exact content and atmosphere you want for them. With this blogging platform, you can do whatever you want; there are no constraints on what you can post to social media or what you can change.
Join now to get started publishing your material for a wide audience, providing your readers with email newsletters, and monetizing your writing with Ghost's premium programs.
Pros:
Concerned primarily with writing and blogging.
Created using JavaScript, making it extremely quick.
Minimal, uncluttered, and easy-to-use design.
Cons:
Not perfect for newbies.
Not more detailed articles or more related blogs are available.
Perfect skilled bloggers who know about Ghost.
Your blog will be a Ghost subdomain ending with ghost.io. Unless you buy a custom domain from a third-party domain registrar.
6.

Tumblr

Tumblr is a microblogging platform provided by Tumblr, Inc with some social networking elements like the ability to use built-in sharing tools, follow other blogs, and reblog content. The platform powers more than 500+ million blogs.
Personalizing a Tumblr theme to suit your tastes is easy. While it may not be the best solution for short posts or posts with plenty of images, the available layouts make it a valid alternative. Additionally, Tumblr's mobile apps make it possible to post wherever you are.
When you're happy with the layout of your site, you can move on to making and posting multimedia content. Content that includes images, animated GIFs, links, chat conversations, audio files, and videos are more likely to be read, listened to, and shared.
It is free for everyone. No coding knowledge is required.
Pros:
Unlimited storage.
Very tough to monetize.
CSS, HTML customization.
Approximately 1000 themes.
Cons:
Difficult to transfer any other platform.
Backing-up and importing are very difficult.
Perfect for:
For beginners.
Perfect for the skilled person.
7.

Medium

Medium is a free and open-source blogging platform. It has a simple and easy user interface and a world-class editor. Medium is the concept of people and stories that matter to you. Medium is the only platform that allows you to blog, publish to a current audience, and make money from your writing.
Since its beginning in 2012, the Medium community now includes bloggers, writers, journalists, and other subject-matter experts. You can publish your writings on Medium by signing up for an account and then using the site in a manner similar to that of social networking service.
Pros:
You can use the custom domain.
Express yourself to the world.
You can sign up through Facebook or Twitter.
High popularity gain in past few time.
Cons:
The features are extremely limited, which makes it difficult to establish or construct a brand.
The usage of your domain name is impossible.
Your audience is owned by Medium, therefore, if you delete your blog, you will also delete all of your followers.
You will not be able to make money by running your own advertising on their platform.
Keep in mind that the number of people that follow you, the regularity with which you post, and the quality of your content are just a few of the many aspects that will determine how successful you become on Medium.
8.

Wix.com

Wix.com – is another type of blogging platform and is similar to Squarespace. A bit of difference between them is that Wix has no freedom to the customization of look and feel. It provides you with a free subdomain.
Wix.com is the best blogging platform for beginners, and you don't need coding skills. Small businesses can also benefit from their drag-and-drop website builder.
Wix provides a wide variety of templates that, with some fine-tuning, can meet the needs of most brands.
Wix also has an AI-powered website creator called Artificial Design Intelligence (ADI). It will build a site for you based on your answers to a few questions about your blog's focus. But if you decide to create the site yourself, Wix ADI will guide you step by step in the process.
Pros:
Support: 24/7 chat, help center
Unlimited bandwidth
500+ stunning templates
Industry-leading search engine optimization tools.
Free plan.
Cons:
You are limited in your template selection.
Paid subscriptions are the only option if you want to use e-commerce services, and even then, you'll be constrained.
9.

Squarespace

Squarespace is quite popular in the past some time. Some features are easy to use and manage and have a simple user interface. You need to pay for it from $8 to $24 per month. With this, you can not create an e-commerce site front.
You can make stunning websites with simple drag-and-drop tools. This is the solution for those who own a small business and want a simple way to set up a website. Squarespace, which has been around since 2003, is used by millions of people to host their websites.
Squarespace is also excellent for beginners, enthusiasts, and full-time bloggers who need their website as soon as possible. Moreover, Squarespace makes it easier and quicker to customize your blog design and is responsible for the hosting of your website
Pros:
It includes stunning, stylish templates.
If you're just starting out and don't have much experience with technology, Squarespace is a great option.
It provides SSL/HTTPS domains and online businesses independently.
Cons:
Only a small segment of available tools and services can be integrated.
Squarespace can only offer the functionality that is already present on its own proprietary platform.
10.

HubSpot CMS

Small, medium, and big corporations alike can benefit from using HubSpot's all-inclusive content management system (CMS) Hub for their blogging needs.
It is based on HubSpot's marketing and customer relationship management technologies, making it possible to do anything from building a website to increasing your subscriber base to sending out newsletters and managing your clients.
Since HubSpot permits A/B testing of web pages, you can use it to compare the effectiveness of various blog post formats with your target audience. This is an essential solution for maximizing the effectiveness of your content.
Pros:
Completely improved for searching engine optimization and user experience.
No coding experience is necessary to use this drag-and-drop website builder.
HubSpot makes it simple to get online quickly and easily by hosting your website on their servers.
SSL certificate is provided for free.
All in one platform.
Cons:
There could be huge price increases in the higher tiers.
There is no free version of the (CMS) accessible.
If you're coming from another blogging platform, the process of transferring your content could be time-consuming, depending on the prior service you used.
11.

Weebly

Weebly is another popular website creator and blogging platform. There are simple tools available to create websites for businesses and online stores. Moreover, they offer a blog function, free plan, and free blog themes that may be integrated into your website.
Weebly is yet popular blogging platform that appeals to bloggers who want all the components necessary to establish a blog in one setting, such as website construction tools, template selection, and hosting. Weebly is most effective when used for the creation of content-heavy blogs that offer only the most fundamental functionalities.
Additionally, in order to monetize your site, Weebly has an option to place adverts on relevant pages. The website owner receives the advertising revenue.
Pros:
It's possible to use one of several pre-made themes or templates. Although basic, they are quite acceptable for a site that needs to go live quickly.
There are more than 300 apps that can link various web services together.
Mobile site management software is accessible from any mobile device.
The designer has provided a simple and user-friendly interface, including a photo gallery or slideshow on the site.
There is also Weebly's online image library.
Form builder that is integrated into the software.
Support for technical issues via phone, e-mail, and live chat.
Cons:
A limited number of pre-made theme templates.
Weebly has decided to restrict access from some countries.
12.

Gator

Gator is a website creator developed by HostGator. Websites of all sizes and types may be constructed with Gator's convenient drag-and-drop interface.
A smart drag-and-drop site builder and an easy five-step process allow you to create your new site in very little time. You can get started by answering a few questions, adding a logo, some images, and some text, and then customizing everything to your taste.
Blog posts, affiliate marketing sites, online shops, etc., may all be made with Gator Website Builder. With the use of analytics, you can check your results and make adjustments as needed.
Since Gator is produced by HostGator, that company is responsible for providing hosting and storage capacity. No matter the plan you select to purchase, you will, in addition, receive an SSL certificate as well as a free domain name for the first year of your subscription.
Pros:
Setup is simple and takes little time.
HostGator takes care of everything, from backups to performance to security.
A simple builder that provides you with drag-and-drop functionality to alter the style of your website and blog.
Every package comes with a free SSL certificate and domain name registration.
Can quickly and easily include an online store into your blog.
Cons:
There are only a few apps and extensions available.
The service does not offer a free trial, but customers have 45 days to request a refund.
13.

LinkedIn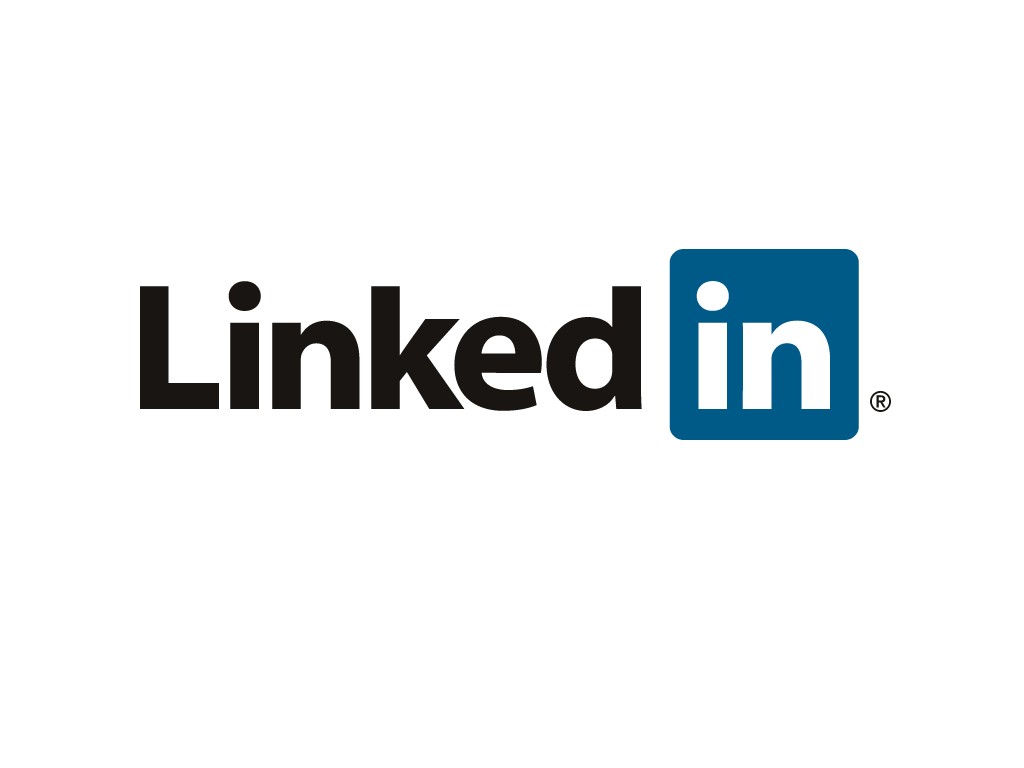 LinkedIn provides instant access to a wide range of business professionals in fields such as human resources, digital marketing, finance, technology, and more. A big part of them shares their ideas, thoughts, and articles with each other via this social network.
LinkedIn's user base is ideal for those who want to become known as industry leaders and influencers. You can expect the same level of community and professionalism on this platform that any business blogger would like to find on their own site.
This one of the best social media platforms already has a well-established culture and everything necessary for business bloggers. Your goal, if you want to gain a following, is to produce content that people will want to share.
As your network expands, so does your influence. If you want more requests and followers, you need to post more.
It's a perfect place to connect with potential customers and get immediate feedback on your articles from your colleagues in the business because it's a social network designed for such people.
Everyone from potential clients and consumers to recruiters and industry influencers may see your thought leadership here.
Pros:
To start a blog on LinkedIn, all you need is a profile.
Blogging can be a powerful way to expand one's social contacts and establish new contacts.
There is a possibility to make money by using LinkedIn for blogging.
Cons:
If writing blog posts is the only thing you're interested in doing, this isn't the best platform for you.
LinkedIn is a great place to expand your professional circle if you blog about some business matters, such as management or marketing.
14.

Substack
Substack is a popular web-based American service that facilitates newsletter subscriptions by providing the necessary publishing, payment, analytics, and design infrastructure.
It facilitates the distribution of electronic newsletters written by various authors to their respective audiences.
Until you begin charging users for access, you pay no costs and have full ownership of the content you create. Also, your newsletters will be saved as a blog for your readers.
When publishing content on Substack, authors can select from one of three primary post types:
"For everyone" – all of your subscribers will automatically receive your newsletter update.
To ensure that only your paid subscribers see this update, select "Only Paid Subscribers."
"Only Free Signups" – the message will only be sent to users who have signed up for the free version of the service.
Using the first post type ("for everyone") for all of your blog entries is strongly recommended if you intend to use Substack mainly as a blog. Posts you make to your blog will then be available to everyone and can be indexed by search engines.
Pros:
Fast registration.
Simple to use.
Reasonable rates for paying customers.
Create and own your own blog and content.
No limits on the number of free subscribers.
Cons:
Limited opportunities for customization
A personalized URL is not provided.
15.

Joomla

It's another popular blogging space that allows extensive customization without requiring coding skills. You can customize the look of your site by using templates and extending the functionality.
If your webpage supports cPanel or another basic dashboard, Joomla is yet another (CMS) that can often be set up with just one click. After you have completed the installation, you will be able to access the admin dashboard.
There is no intuitive training; rather, there is a link to instructions written in the more traditional format. In general, it is not a difficult UI to learn, so even first-time users should be able to start their work.
Joomla's built-in support for multiple languages and more flexibility in user administration make it a compelling choice. Despite this, the user interface is old and difficult to use, and a significant number of the pre-installed templates and extensions are outdated and need updating.
Pros:
Tools for sophisticated content management
The possible necessity of a blogging module such as EasyBlog.
There is a variety of functionality already integrated into Joomla, in addition to the thousands of extensions available.
Cons:
Due to the extensive built-in capabilities, there is a steep learning curve.
16.

Instagram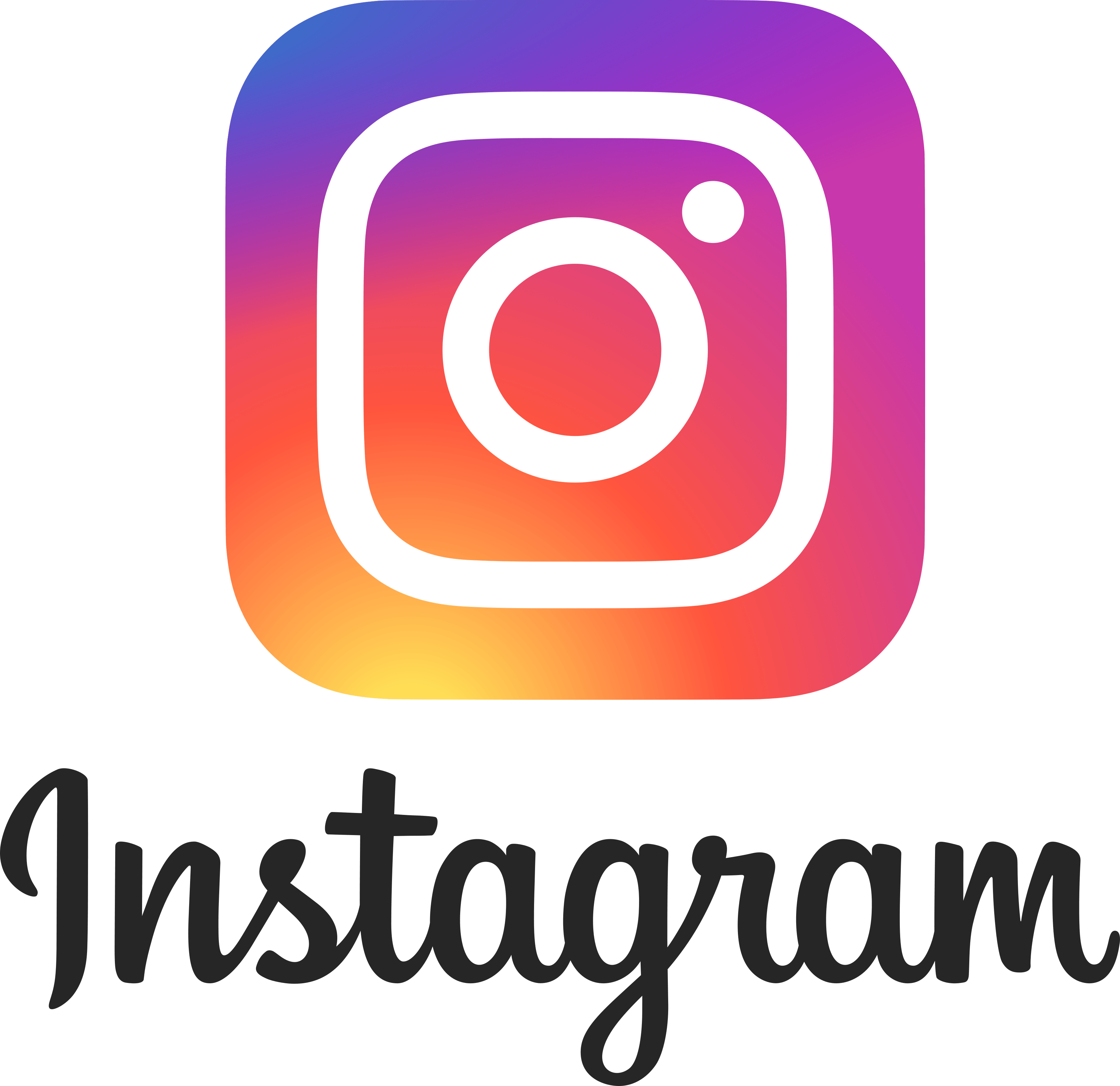 Instagram may not match your image of a blogging platform, but considering how it has expanded, it may, in some situations, be the greatest location to grow an audience if you are trying to do so.
It is quite simple to put into use. The main drawback to the Instagram interface is that it does not allow you to add posts from your laptop unless you use some tricks. Because of this, it is difficult for any writer or blogger who prefers to produce long-form content to accomplish this.
Moreover, Instagram is an excellent choice for those who like making vlogs.
Pros:
You'll be able to upload as much content as you like and receive an unlimited number of views and bandwidth.
Increasing audience and sharing.
Involvement tools.
Cons:
It's impossible to add posts from your laptop.
17.

Postach.io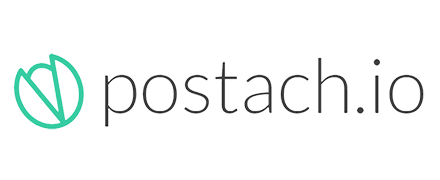 Postach.io is an Evernote-based blogging space that lets you turn your notes into blogs.
You will need to either create a new account or login in with an existing Evernote account to get started with Postach.io. To connect your notes, you will first need to install Evernote, and then you will need to integrate Evernote with Postach.io. It is a practical approach to entering the world of blogging.
Users can use the dashboard to tailor their blogging platform according to their preferences, and they may use Evernote to create blogs when they are on the move. This software allows you to create a blog at no cost, but if you want your own domain name, you'll need to switch to a premium package.
There are also a variety of free and paid themes available on Postach.io that can be used to give your blog a stylish look.
Pros:
Convenient and easy to use.
Postach.io offers both premium and basic free packages.
It is also suitable for mobile blogging.
There is a large number of theme customization choices available to free users.
Subscribing users who have access to the themes' source codes can modify themes in any way they prefer.
Cons:
Paying customers are the only ones who can access the source code.
18.

TypePad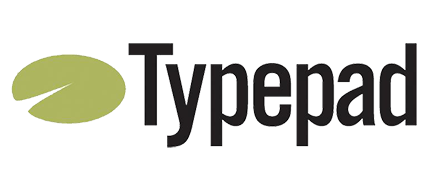 The blogging platform, known as TypePad, was first introduced in 2003. It provides outstanding customer assistance in addition to having a straightforward and easy UI.
TypePad provides a number of design options to help you give your blogs a distinct style and aesthetically engage your visitors. Advertising and paid subscriptions are optional ways to make money on your site. In addition, the fact that it is fully hosted removes the need for you to worry about any technical aspects of using the software.
Pros:
Any device may be used to write and publish content.
You may check how involved your audience is with Google Analytics.
Create a custom look for your website using a theme generator.
Beautiful pre-made layouts available for customization with a wide range of tools.
Tools already installed to help you rank highly in search engines and on social media.
Cons:
No newcomers may sign up for Typepad at this time. Instead, new clients are invited to check out their partner company, which is called Bluehost.
19.

Site123

When it comes to website creators, none are as simple and straightforward as Site123. Like the other services below, it gives you access to various pre-made themes and templates for your blog, as well as helpful tips. Therefore, it's possible that you won't require any help at all.
Sometimes working with blogging platforms may be complicated and stressful, and it doesn't matter how many useful 'how to' tutorials you read. To help you get your blog up and running, Site123 provides free, round-the-clock live chat support.
This blogging platform is great for personal blogs, business blogs, or online shops. Moreover, every one of our websites is mobile-friendly and adaptable. Installing SEO will boost your website's visibility in browser and increase the number of visitors it receives
However, when compared to more sophisticated platforms, the output may appear pretty basic. Site123, like many other top-quality free blogging tools, will insert its own advertisements into your content. However, if you just want a basic blog with the ability to publish whenever you like and connect with your social media accounts, you'll find all you need right here.
Pros:
Templates that are both clean and simple
Superior assistance for clients
Cons:
Constrained available storage space
The conclusion: The best blogging platforms give bloggers a space to write, as well as the tools to build an audience and, potentially, a business. In order to choose which blogging platform is most appropriate for you, you need to consider your needs and specific goals. In my opinion, if you want to be a pro blogger and make money online, then go for WordPress self-hosted. Here are all the reasons in my previous article – why you should use WordPress for blogging.
And if you are a newbie and make blogs as a hobby, then go for WordPress.com or Blogger.com. Also, if you are new and don't know anything, then go to Blogger.com.
Here you will find answers to the most popular questions about the best blogging platforms:
What are the best blogging platforms for businesses?
The term "business blogging" refers to a segment of the blogging community that consists of business owners and entrepreneurs that use their blogs to promote their companies and reach out to other businesses. There is a wide variety of platforms, each with its own set of advantages and disadvantages. Once you have a clear idea of what you want, it will be easier to choose the right blog platform for you. Here is a list of the most popular blogging platforms for professional writers and businesses:
WordPress is the best blogging platform for making a business blog or website.
It's open source, accessible, and comes with various attractive themes to help you construct a top-notch weblog.
LinkedIn. It is known that this platform can be used to network with other people or to look for jobs. But now, LinkedIn also supports in-site content publication.
Wix is a CMS and one of the best blogging platforms that is ideal for a business that wants to establish an easy blog that gives the impression of being professionally designed in only a couple of hours from scratch.
Another user-friendly choice, Squarespace, is excellent for businesses that don't have the time or resources to learn complex design software but yet want to establish a professional blog.
Because HubSpot is so influential in the marketing and sales industries, you can expect its content management system to thrive in those areas. This blog platform provides a wide variety of features to help you accomplish your marketing goals and attract visitors to your site.
TypePad is one of the best blogging platforms for business. It's ideal for small businesses since you can create online store and blogs full of helpful information that can be often updated and therefore rank higher in search engine results.
What are the best blogging platforms for beginners?
Let's take a look at the list of some top blogging platforms for beginners.
WordPress.org is the greatest and most popular option for bloggers. Due to its adaptability and versatility, it currently supports around 40% of all websites online.
We also highly recommend Gator Website Builder from HostGator as a top-tier blogging platform due to its intuitive interface and easy usage.
People who aren't good with technology but want to blog posts regularly will appreciate how easy and simple Squarespace is to use.
Another straightforward blogging platform that will be a good choice for your blog posts and free blogs is Tumblr.
Web.com is the best website builder and blogging platform for beginners and has the lowest prices if you want to start a blog quickly.
Another Google free blogging platform is Blogger, for those who aren't tech-savvy, it provides a simple means of starting a blog. But you are also given a choice of free and premium themes.
Quick and easy blog-making with a drag-and-drop interface can be found in HubSpot CMS. Furthermore, many tools are already included that are made specifically for content improvement.
WordPress.com is simple to set up and provides free services for running a basic blog; however, it gives you very little control over the customization options available for your website.
It's no doubt that Weebly has become a popular choice for bloggers looking for a simple, drag-and-drop website creator.
Which blogging platforms have the best SEO?
WordPress is the best content management system (CMS) for search engine optimization (SEO), as stated by Gotch SEO, with 45 percent of its websites dominating Google rankings. Its rivals, including Squarespace, Wix, and Medium, account for less than one percent of Google's total traffic.
What is the most popular blog platform?
WordPress is the most popular and best blogging platform available today. Because of its adaptability, flexibility, and extreme customization, you can create your own WordPress site which presentation perfectly suits the standard of the content you intend to publish.
WordPress is excellent for SEO and advanced customization. In addition, it's the only one of the blogging platforms that offers such a wide variety of plugins.
WordPress is fantastic for daily content editing. The intuitive layout of the Gutenberg editor simplifies the process of creating, organizing, and improving your website's content. In addition, WordPress makes it easy for users without extensive technical knowledge to create unique blogs with media-rich posts.
The amount of money you spend on using WordPress is mainly determined by the goals for your website. For example, if you only want to use your website for blogging, then you must pay for the website's domain registration and hosting. You already have access to free plugins and themes, but you also have the option to spend money on commercial alternatives.
Because of the CMS's popularity, WordPress hosting providers began to offer consumers customized managed hosting for this engine. WordPress hosting is intended to host a site using this CMS. WordPress hosting is more expensive than ordinary shared hosting plans, but the cost justifies the quality. Because the hosting provider handles all technical elements, this sort of hosting is ideal for consumers who do not know how to configure their own websites.
How do bloggers monetize their content?
It's possible to make money off of a blog in various ways. Promoting products and services through online banner ads and sponsored blog posts is the basis. Blogs can also generate income through affiliate marketing, in which the blogger endorses products or services in exchange for a commission on any sales made.
How do I choose the best free blogging platforms?
If you're just getting started with blogging, you should look for a platform that doesn't require you to know any coding in order to set up and run.
Considering your long-term goals for the blog is also essential.
Altering the design and adding new functionality to your blog can appeal to a widening audience. This highlights the necessity of picking an optimized blogging platform.
Switching can be a big inconvenience when you get started on the wrong platform.
Finally, it's a good idea to make sure you can monetize your blog in the future, even if you have no current plans for this.
Remember that most premium blogging platforms will provide you with more functionality and control over your site than free ones.