We witnessed a boom in investment in projects from the decentralized finance (DeFi) space. Now anyone can trade, borrow and even get insurance policies in a truly decentralized environment.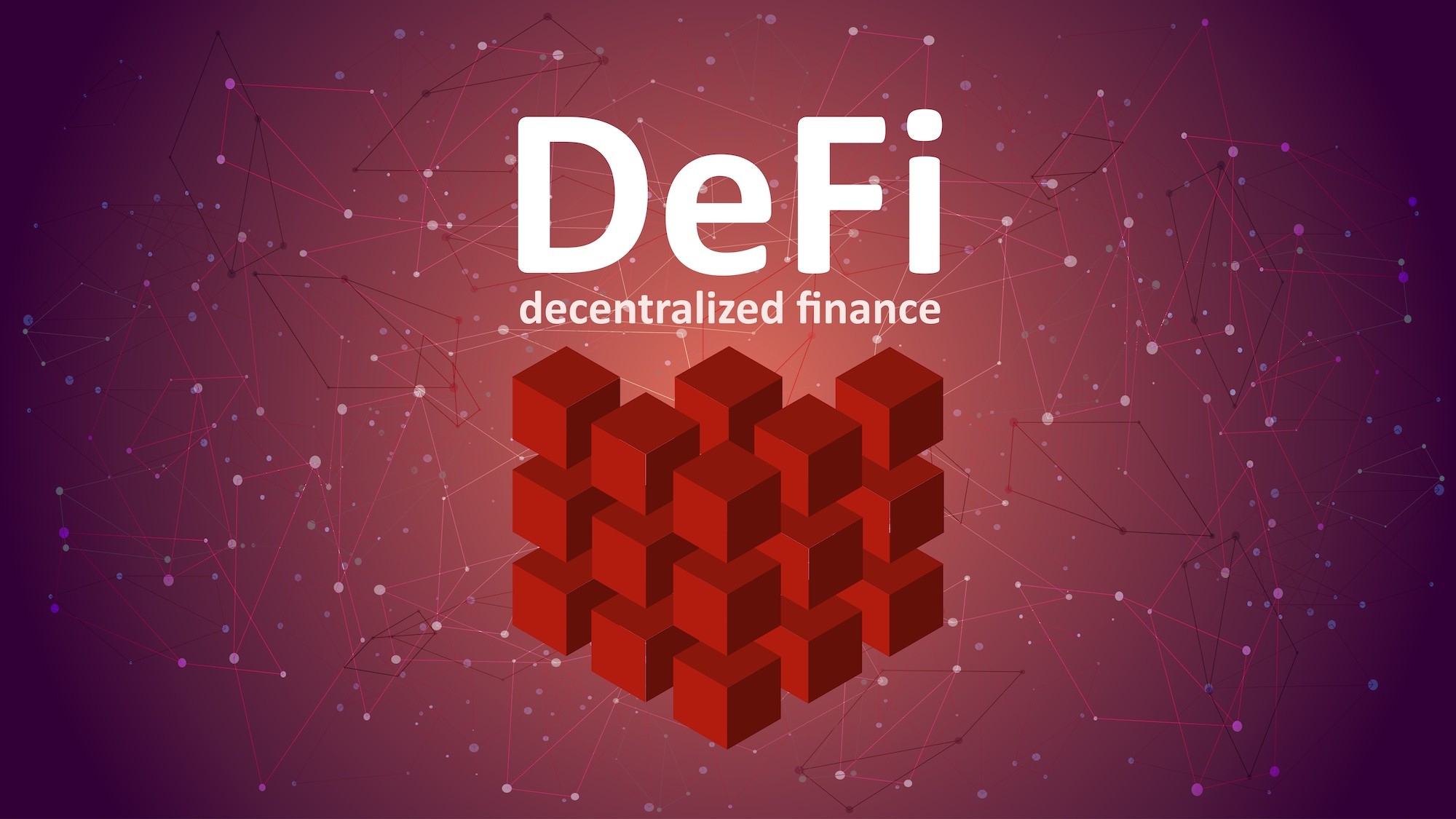 But many do not understand what the decentralized finance sector is and how promising it really is. We'll figure out.
What is Decentralized Finance (DeFi) ?
Decentralized Finance is an ecosystem of financial products developed on the basis of blockchain technology. The developers of such products adhere to four key principles: safety, efficiency, transparency and decentralization.
DeFi Infographic
*click on the infographic to enlarge it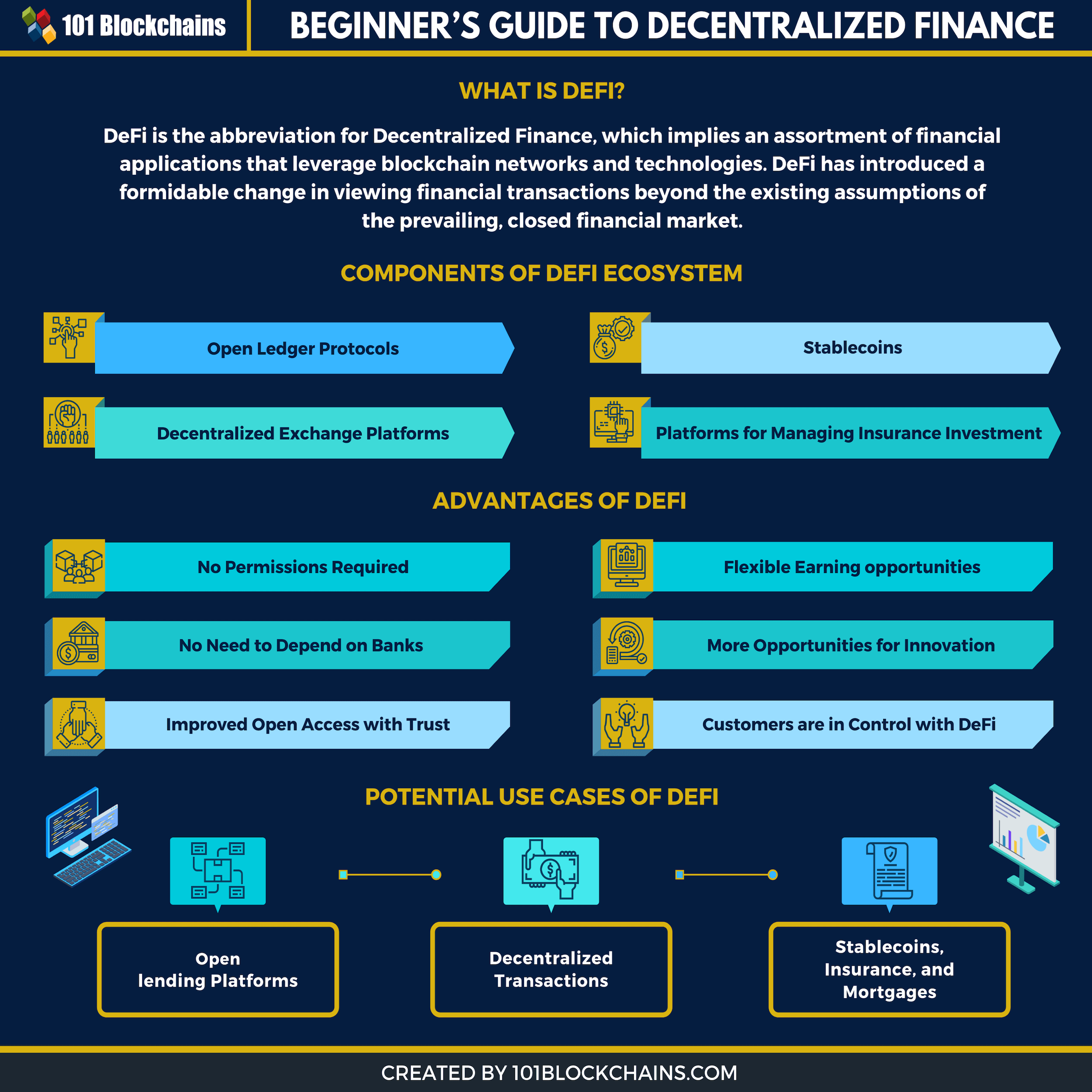 In the space of decentralized finance, the same solutions are implemented as in the centralized one, namely: insurance, lending, trade, etc. DeFi completely excludes the participation of third parties (intermediaries), and instead of them are smart contracts. With their help, transactions and various transactions between the buyer and the seller are carried out.
History of DeFi
Centralized and decentralized finance are two completely opposite approaches to using financial products. Let's take a look at the most popular DeFi uses:
1.

Decentralized lending and loans

Blockchain-based lending services provide their users with the ability to take out a loan at a low-interest rate. All transactions are carried out in stablecoins (for example, USDT or DAI) and cryptocurrencies (Ethereum or Binance Coin). The most famous services are Dharma, Compound and BlockFi.
2.

Decentralized asset management

In simple words, management refers to deposit accounts and instruments for trading assets in a decentralized environment. There are many asset management tools available today, including InstaDApp, Zapper, and Blockchain.

New entrants to the cryptocurrency market often face problems using applications or the ecosystem as a whole, which is why easy-to-use services are created. For example, Instadapp, Zapper, and Melon are a whole ecosystem of services, including lending, margin trading and deposit accounts.
3.

Decentralized insurance

Decentralized insurance platforms allow anyone to purchase an insurance policy or participate in risk-sharing. Unfortunately, there are very few such platforms, but the most popular is Nexus Mutual .
4.

Decentralized exchanges

The fastest growing blockchain-powered component of the decentralized finance ecosystem. Unlike centralized exchanges, decentralized exchanges, for example, Uniswap or 1INCH, do not manage user funds, personal data, and private keys from wallets.

All of the above elements of DeFi can be combined not to use dozens of products but one complex one.
Risks of decentralized finance
Despite its many advantages, the DeFi space has quite a few disadvantages. If you are still not sure whether to start investing in DeFi, try registering on exchanges for buying and selling cryptocurrencies. For example, relatively safe today are:
If you get comfortable there, then the realm of blockchain and DeFi will become more clear.
Vulnerability in smart contract
Almost all smart contracts are open source so that everyone can look at the terms of use of a particular service. But at the same time, attackers can take advantage of the vulnerability of a smart contract and steal all the assets in it.
Non-repayment of borrowed capital
The lending mechanism on decentralized platforms is not effective enough, and lenders may not get back their funds transferred to the borrower's management. That is why decentralized services are not much different from traditional institutions, including MFIs.
Systemic risks
Systemic risks in the DeFi space are mainly associated with the high volatility of cryptocurrencies that secure loans. For example, if the underlying asset price loses 40% of its value, then a massive liquidation of assets will occur, and the entire ecosystem of the project will collapse.
Summing it up.
Undoubtedly, products from the world of traditional finance are outdated, ineffective, and unsafe since the centralized body of service requires compliance with the KYC / AML (full disclosure of personal data) rules. In contrast, the decentralized finance sector offers more profitable and transparent products. It is not only about trading crypto assets, issuing loans, insurance, but also such opportunities as staking and liquidity mining.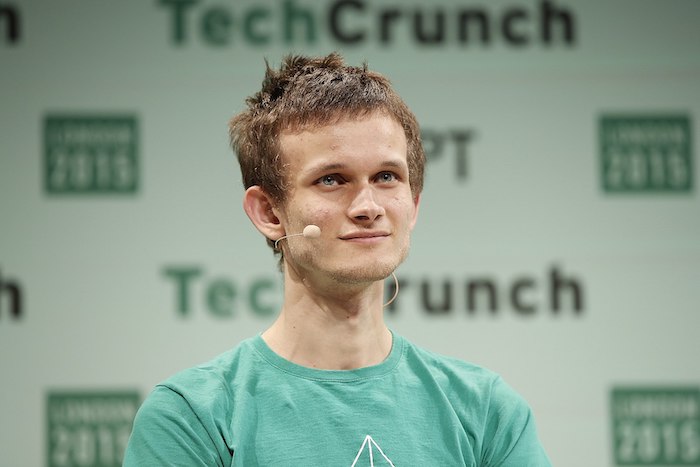 The vast majority of DeFi protocols are developed on the blockchain Ethereum, but in the future, high competition with others (like Binance should not be ruled out networks and great compatibility with various services.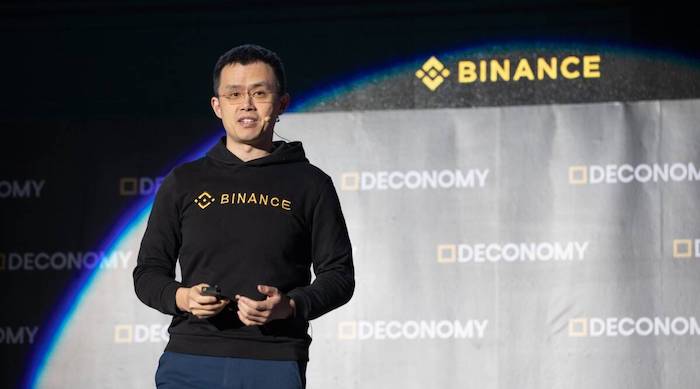 Decentralized finance is a fast-growing sector with virtually limitless possibilities. However, it is always worth remembering that DeFi is only at an early stage of development. Therefore, the high profitability of new DeFi projects is often associated with high risks.