After Google's Panda and Penguin updates, Dofollow Backlinks are playing the most important role in getting Top positions on SERP. Are you looking, How to get Backlinks? Or Looking for High PR Backlinks?
If Yes, Then you have landed in the right place. First, take a look at differences between nofollow and dofollow backlinks.
What are Dofollow Backlinks?
Dofollow Backlinks are allowing Search engine bots to index the target hyperlink and improve their SERP position. This hyperlink is not SPAM.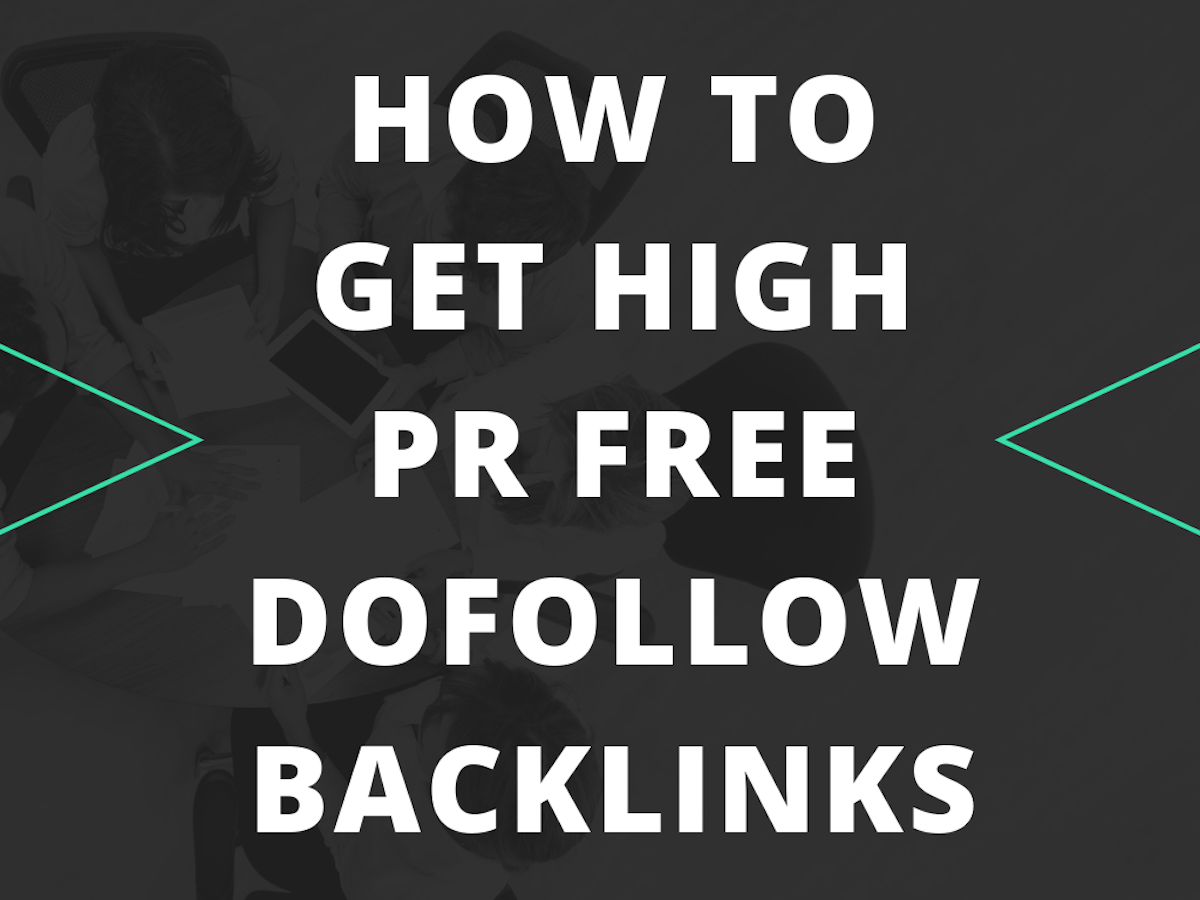 What are Nofollow Backlinks?
Nofollow is an HTML tag or HTML attribute value, which is used to instruct search engines bot that a hyperlink is not influenced to improve SERP.
In other words, we can say, used for preventing SPAM indexation. This is a concept introduced by Matt Cutts and Jason Shellen in the year 2005.
If you have High PR dofollow backlinks, Then you have chances to get your Blog on the Top of SERP.
Whenever we talk about search engine optimization, some of the standard HTML tags are noindex, index, nofollow, dofollow, meta robots and so on. All the tags have equal importance.
How To Get High PR Free Dofollow Backlinks?
Blog Comments – Blog commenting is a way to make outreach to other bloggers as well as get Backlinks.
You just need to Search For Self-hosted WordPress blogs in your niche, Who are using Comment Luv WordPress plugin. Because Comment Luv provides you Dofollow Backlinks.
Guest Posting – Guest posting is another way to make some backlinks as well as connect with other bloggers.
Just Search popular blogs on your Niche and request for a guest post. Publish your articles on their blog and wait for approval by a site admin. Once approved you have earned some backlinks.
Forum Signatures – Search for forums in your niche and create an account. After that publish some quality posts and answers.
Go to your profile section add your blog and your links to targeted anchor text and save it. When you publish new answers or questions, you will earn backlinks.
Articles Submission
First, write a proper article 300 to 500 words.
Put two or three backlinks on them.
After that search for Articles submission site and publish it.
Web 2.0 Directories – Web 2.0 directories have high crawl rate. When you publish articles to web 2.0 websites, you will be High pr Backlinks.
Blog and RSS feed Submission – Search for Blog or RSS submission sites and publish your blog on them.
Get 10 High PR Dofollow backlinks in next 5 minutes.
Google plus – You can make PR 9 backlinks from Google plus. Let's do
Create a brand page.
Go to about section.
Then link section and fill your blog link.
Hit on save and you have earned PR 9 dofollow backlink.
Microsoft forums – It has PR9 and 100 DA. You can get do follow backlinks from Microsoft Forums.
Go to Forums.microsoft.com
Create an account or log in with existing.
In your profile section put your links in link section with targeted keywords.
Now search any question related to your topic and submit your answer.
You have done!
Blogspot Blogs – I have already written, how to start a New Blogspot blog for free? Make a Blogspot blog and publish some article. In between the article put your links. Always add your links with the targeted keyword to get the higher rank.
WordPress.com Blogs – Same as Blogger blogs, Make A WordPress.com Blog and publish Two or three Blog posts with targeted keyword and links to your domain name.
Blogadda.com – Blogadda is a blog submission website. Where you can submit your blog. After that, you will get a Backlinks.
Storify – Story is also a popular web 2.0 website. let do some steps to get backlinks –
Create a profile on Storify.
Put your links in the profile section.
you have done.
Alltop – Alltop is a Blog and RSS feed submission site.
Create an account on alltop.
Go to the submission page.
Fill all details with Blog links and RSS feeds.
Hit on submit. You have done!
Kinja.com – First write a great article with one or two backlinks. Publish it on kinja.com
Create an account on kinja.com or login with the social profile.
Go to your dashboard section.
Hit on create an article.
publish your post and you have done.
Tumblr – Tumblr is microblogging website. Make Tumblr blog and Publish some quality articles. In between articles add one or two backlinks. These backlinks have High PR as well as dofollow.
Top 10 High PR Forum for Dofollow Backlinks
Top 10 High PR Web 2.0 directory for Dofollow Backlinks
The Conclusion – After reading this article, surely you're convinced that the time to start creating dofollow backlinks is now. I think here, I have completed, How to get Backlinks?
I hope you enjoyed this article. Now it's your turn like, share and subscribe.